COURSE AND LEARNING OBJECTIVES
This course will review the latest products and techniques when utilizing dermal fillers and botulinum toxin for rehabilitation of the aged face.
Decision making specific to facial rejuvenation will be discussed along with a comparison between surgical and non-surgical procedures. Lectures will focus on topographic as well as functional and volumetric anatomy of the face, whose knowledge is of paramount importance to correctly perform injections for facial rejuvenation avoiding complications. Patient safety considerations will be highlighted throughout the program. Live patient demonstrations will follow.
The course is intended for plastic surgeons, physicians in aesthetic medicine, resident in training and other health care specialists, currently working with these products and techniques, who wish to improve patients' outcomes and satisfaction.
Upon completion of this course participants will be able to:

be familiar with new improvements in non-surgical facial rejuvenation
discuss non-surgical cosmetic treatments to obtain desirable patient's results
utilize both traditional and advanced procedures in rehabilitation of the aged face
better manage patient safety issues and concerns
increase knowledge of facial anatomy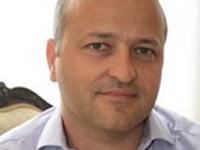 Frédéric BRACCINI, MD
Nice, France
Doctor Frédéric Braccini is Facial Plastic Surgeon. He graduated at the Faculty of Medicine, University of Marseille.. He was associate surgeon ...
Alberto MASSIRONE, MD
Riccardo MAZZOLA, MD
Massimiliano BRAMBILLA, MD
Isabella Mazzola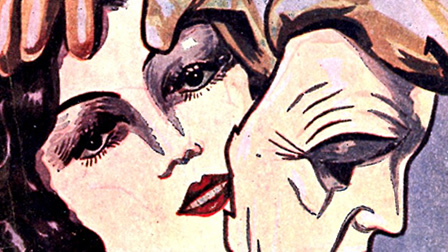 08:30 - 08:45

Registration

08:45 - 09:00

Introduction

(A. Massirone, R. Mazzola, M. Brambilla)

09:00 - 13:00

Part one - Theoretical approach

A) FILLERS Anatomic basics and landmarks Artistic approach The use of fillers in the whole face (forehead, glance, temples, midface, nose, jawline, lips) Recent concepts in Aesthetic Medicine B) BOTULINUM TOXIN Botulinum toxin in upper face Botulinum toxin in mid- and lowerface

13:00 - 14:00

Lunch

14:00 - 18:00

Part two – Live demonstrations

18:00 - 18:30

Q&A

18:30 - 18:45

Evaluation through questionnaire

18:45 - 19:00

Conclusions and Adjournment
Agorà, Società Italiana di Medicina Estetica
Via San Francesco D'Assisi, 4/A – 20122 Milano