SCOPO DEL CORSO e OBIETTIVI DIDATTICI
This one day practical theoretic course will provide participants with volumetric restoration of the periorbital region. The program is intended for Plastic and interdisciplinary Specialists in facial and periorbital surgery and includes updates on management of upper/lower eyelid, temple, tear trough deformity, periorbital changes associated with aging. The course will compare fat injection and fillers in the treatment of crucial problems like "sunken eye". Decision making in selecting one indication with respect to the other will be presented. The program will encourage lively discussion and promote interaction with the Faculty resulting in a highly educational experience.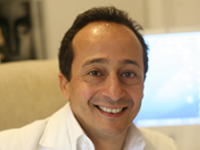 Fahd BENSLIMANE, MD
Casablanca, Marocco
Received his general surgery training in Morocco and France, whereas Plastic Surgery in Brazil under the guidance of Prof. Ivo Pitanguy, then in ...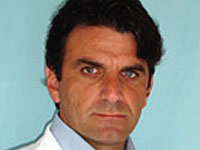 Fabio INGALLINA, MD
Parigi, Francia
Received his Medical degree and the Board in Plastic Surgery at Catania University in 1992 and 1999 respectively. He obtained the Diploma in ...
Andrea GRISOTTI, MD
Riccardo MAZZOLA, MD
Massimo CALLEGARI
Ilario M. DE LORENZI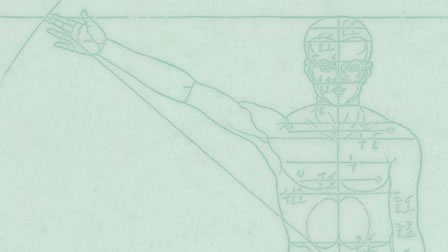 08:30 - 08:45

Registrazione

08:45 - 09:00

Introduzione

(A. Grisotti, R. Mazzola)

09:00 - 13:00

Live demonstration

"Treatment of "sunken eye" and tear trough deformity by fillers" (F. Ingallina)

10:30 - 11:00

Coffee break

13:00 - 14:00

Lunch

14:00 - 14:40

Lezione magistrale

Aesthetic considerationa of the gaze. The frame concept (F. Benslimane)

14:40 - 15:20

Lezione magistrale

Lower eyelid - tear trough and lid-cheek junction: from anatomy to "anatomical injections" (F. Ingallina)

15:20 - 15:50

Lezione magistrale

The Hollow eye: possible solution of an unpleasant problem (F. Benslimane)

15:50 - 16:15

Coffee break

16:15 - 17:00

Lezione magistrale

Upper lid and temple from anatomy to "anatomical injections" (F. Ingallina)

17:00 - 17:30

Lezione magistrale

Different types of fillers for the orbital region (F. Ingallina)

17:30 - 18:00

Complications and results

(F. Benslimane, F. Ingallina)

18:00 - 18:15

Dibattito

18:15 - 18:30

Valutazione con questionario

18:30 - 18:45

Conclusioni e chiusura lavori
CASA DI CURA SAN PIO X
Via F. Nava, 31 – 20159 Milano (MI)