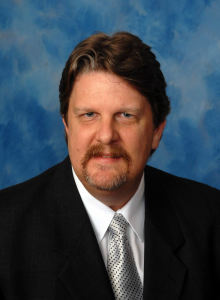 FACS graduated magna cum laude from the University of Georgia in 1981. He then specializes in primary and revision rhinoplasty and limits his practice to reconstructive and cosmetic surgery of the face. Board certified as both a facial plastic surgeon and an otolaryngologist (ENT), Dr. Davis has performed thousands of nasal surgeries, ranging from the reconstruction of noses ravaged by disease or trauma to complex revision rhinoplasty cases following multiple unsuccessful previous surgeries.
Since 2002, Dr. Davis' practice has been devoted almost exclusively to cosmetic and functional rhinoplasty, comprising approximately 90% of his surgical caseload. He performs 150 to 300 rhinoplasties per year, and on average 60% of those are complex revision cases. The overwhelming majority of his rhinoplasty patients require multi-faceted reconstructive techniques to achieve an attractive and harmonious nasal contour while simultaneously restoring nasal function and maximizing skeletal support. Dr. Davis also performs other facial plastic surgery procedures, including chin augmentation and lifting of the face, neck, brow and eyelids, often in conjunction with rhinoplasty surgery.
Dr. Davis is a frequent faculty member and guest speaker at rhinoplasty meetings throughout the world. Now in private practice in Miramar, Florida, Dr. Davis formerly served as Chief of Facial Plastic and Reconstructive Surgery at the University of Miami, School of Medicine in Miami, Florida from 1999 to 2007. Presently he serves as Clinical Professor of Facial Plastic Surgery and Director of Fellowship Training in Facial Plastic and Reconstructive Surgery at the University of Miami. Dr. Davis also serves on the Board of Directors for the American Academy of Facial Plastic and Reconstructive Surgery (AAFPRS) headquartered in Washington, D. C.. He has also served as an oral board examiner on multiple occasions for both the American Board of Facial Plastic and Reconstructive Surgery and the American Board of Otolaryngology. Dr. Davis is currently a reviewer and editorial consultant for several peer-reviewed cosmetic surgery journals.
CORSI