SCOPO DEL CORSO e OBIETTIVI DIDATTICI
The course will cover the broad range of problems of head and neck with emphasis on the neck contracture. Preoperative diagnosis, evaluation, planning and operative techniques of this specific area will be presented in detail. The course is directed to surgeons with all levels of experience in free flap head and neck reconstruction. The invited guest Claudio Angrigiani and the discussant Phillip Blondeel have broad based knowledge in a variety of these procedures and a willingness to share their experience with the participants. They designed the program to be of interest to attendees considering initiating free flaps in head and neck reconstruction on a limited basis of practice and surgeons who routinely perform reconstruction. Interaction with the invited guest is encouraged through questions and answers opportunity throughout the duration of the course. The afternoon program will include a review of pertinent operative anatomy and detailed descriptions of the surgical technique employed for harvesting the perforator flaps for neck reconstruction in clinical practice. Factors that frequently influence intraoperative decision making will also be discussed. Panels will focus on critical issues and controversies facing surgeon who perform free flaps reconstructions, including management of complications and means for enhancing operative outcomes and safety.
At the end of this program, attendees should be able to:

describe the approaches to common reconstructive problems encountered in neck area
discuss the current controversies in planning consistent results for reconstructive procedures
manage common complications
practice with an improved awareness related to patient safety issues and concerns
understand the fundamental principles of flap anatomy and design
acquire basic skills for traditional and perforator flap harvesting technique
select the appropriate recipients vessels for microsurgery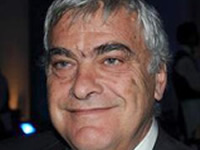 Claudio ANGRIGIANI, MD
Buenos Aires, Argentina
He graduated from Buenos Aires School of Medicine in 1971, and from Educational Council for Foreign Medical Graduates in 1972. He is now Chief ...
Phillip BLONDEEL, MD (Gent, Belgio)
Jaume MASIA, MD (Barcellona, Spagna)
Marco KLINGER, MD
Riccardo MAZZOLA, MD
Isabella MAZZOLA
Valwriano VINCI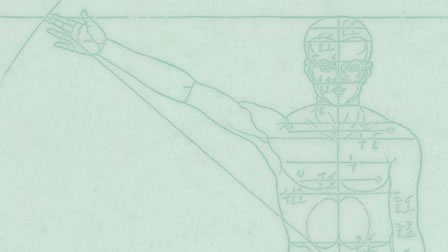 08:30 - 08:45

Registrazione

08:45 - 09:00

Introduzione

(M. Klinger, R. Mazzola)

09:00 - 10:15

Intervento in diretta dalla Sala Operatoria

"Correzione di retrazione cicatriziale del collo con lembo microchirurgico basato sulla circonflessa scapolare superficiale" (C. Angrigiani)

10:15 - 10:45

Open bar

10:45 - 12:30

Lezioni magistrali

e due lezioni magistrali saranno presentate da Phillip Blondeel MD durante l'intervento di microchirurgia eseguito da Claudio Angrigiani MD:
- How to perform a perforator flap safely?
- The first facial transplant in Belgium: two-year follow-up

12:30 - 14:30

Lunch

14:30 - 15:15

Lezione magistrale

Anatomia vascolare del dorso - zona donatrice (C. Angrigiani)

15:15 - 15:45

Lezione magistrale

Allestimento del lembo scapolare e TDAP (Thoraco Dorsal Artery Perforator Flap) e loro utilizzo (C. Angrigiani)

15:45 - 16:15

Lezione magistrale

Indicazione dei lembi TDAP e scapolari a isola verso microchirurgia (C. Angrigiani)

16:15 - 16:45

Coffee break

16:45 - 17:10

Lezione magistrale

Tecnica chirurgica del dorsale scapolare a isola (C. Angrigiani)

17:10 - 17:30

Panel

Chirurgia complementare nella ricostruzione del collo per migliorare i risultati (C. Angrigiani, P. Blondeel, J. Masia)

17:30 - 17:45

Discussione

17:45 - 18:00

Valutazione con questionario

18:00 - 18:15

Conclusioni e chiusura lavori
Istituto Clinico Humanitas, Centro Congressi
Via Manzoni, 113 – Rozzano (MI)