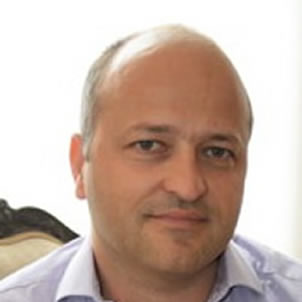 Doctor Frédéric Braccini is Facial Plastic Surgeon.
He graduated at the Faculty of Medicine, University of Marseille.. He was associate surgeon to the American Hospital of Paris (2009-2011) and currently practices in Nice, France ("L'Artistique", Medical Healthcare, www.ca-medical.fr). He is affiliated to the French medical council since 1998, to the general medical council (UK) in 2014 and Swiss Medical Council since 2015. He is an international expert in surgery and medicine aesthetic fields.
He participated into numerous Teaching French Inter University diplomas (Paris, Nice, Lyon, etc) and
teaching courses in Europe. He performs numerous conferences all over the world.
Past-President of the Advanced Medical and Surgical Aesthetic Society (SAMCEP), Secretary for the French Society of Facial Plastic Surgery, he is also member of the European Academy of Facial Plastic Surgery and, the Rhinoplasty Society of Europe. Since 2014, he joined the American Society of Plastic surgeons. He has organized congresses and published numerous scientific papers and books on facial plastic surgery and aesthetic medicine. Key opinion leader for several companies and scientific committees.
He is the scientific co-director of Face2face congress, the Face Aesthetics Masterclass, the Nice Rhinoplasty course and from 2019 Aesthetic Monaco World Congress.

COURSES